Auuuuuuuuuuuuuuuuuuuuuuuuu! (Só pra não perder a piada)
Em quesito séries, os lobisomens não tiveram nem de perto a explosão que os vampiros tiveram alguns anos atrás. Por isso, a quantidade de séries dos caninos é bem menor e muitas vezes de vida curta, já que o apelo não é tão grande. Fizemos uma lista com todas as séries que conseguimos encontrar que retratam a vida desses seres de duas natureza.
Werewolf de 1988, não é apenas uma série de lobisomem, ela é uma das primeiras séries originais da Fox, lá no sua temporada de inauguração em 1987-88. A história é centrada no estudante universitário Eric Cord, que após ser transformado em lobisomem precisa ir atrás da criatura que o mordeu, o também lobisomem Janos Skorzeny. A mitologia é bem simples e comum aos lobisomens, a série porém só durou uma temporada com 28 episódios de meia hora e uma premiere de duas.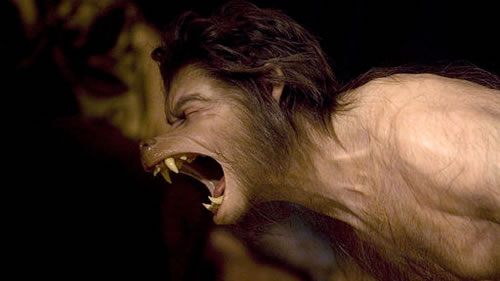 Being Human é uma série original da BBC UK que foi adaptada pelo canal SyFy US. A diferença de Being Human para as outras séries é que ela não é exclusiva de lobisomens, existem outras criaturas que protagonizam a série, um vampiro e uma mulher fantasma. O lobisomem da série é o Josh Levinson que procura uma forma de se curar da licantropia. Ela também gerou uma websérie spin-off chamada Becoming Human.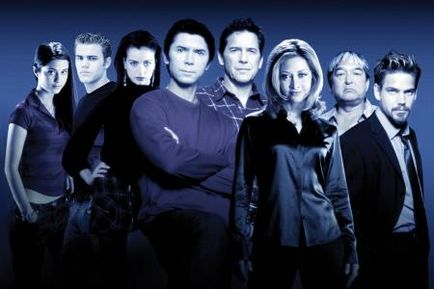 Wolf Lake é uma série da CBS (originalmente) que segue a vida de uma matilha de lobisomens vivendo no suburbio de Seattle. Ela teve vida bem curta, foram exibidos apenas cinco episódios até a UPN comprar os direitos de exibição dela e terminar de exibir os nove episódios restantes. Para quem é bem atento, reparou que na foto acima um ator conhecido por interpretar um vampiro em The Vampire Diaries se mistura ao elenco da série. Paul Wesley interpretava um lobisomem em Wolf Lake. A história é centrada no policial John Kanin, que busca por sua noiva que desapareceu até se deparar com Wolf Lake, uma cidade infestada de lobisomens.
Uma série canadense que ficou no ar de 1999 até 2002. Sua história é bem próxima a origiem de muitos super heróis. Tommy foi mordido por um lobisomem em uma viagem a floresta, quando volta para sua cidade para seu último ano na escola ele acaba tendo que protegê-la de toda sorte de criaturas que ele nunca sonhou que pudessem existir. Apesar de proteger sua cidade, o lobisomem de Pleasantville é tido como uma ameaça.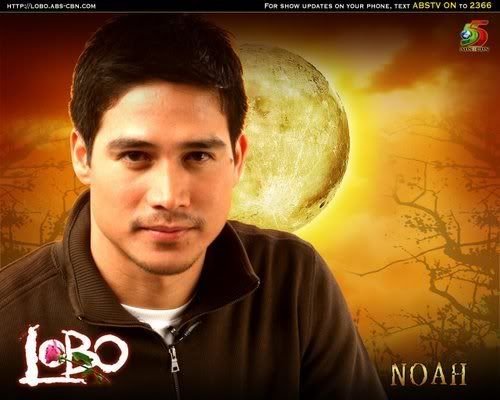 Lobo é uma série das Filipinas, produzida pelo canal ABS-CBN que foi ao ar em 2008. Entrou no rol da série mais cara do canal ABS e contava a história de Lyka e Noah, quando eram pequenos os dois mantinham uma amizade, anos mais tarde Lyka é tida como a última esperança de uma matilha conhecida como os lobos brancos, enquanto isso uma batalha emerge entre os Luna e os Wyka. Imortal é a sequência da série Lobo.
Os originais é um spin-off da série teen The Vampire Diaries. Entra na categoria série de lobisomens por seu protagonista Klaus ser um híbrido de vampiro com lobo. Na trama, Klaus engravida uma lobisomem e precisa se reafirmar em New Orleans, cidade que ele e sua família detiveram o poder por muitos anos e que agora está nas mãos de um vampiro que o próprio Klaus criou, mas que é um perigo para aqueles que ele ama.
She-Wolf of London/ Love and Curses
Essa série é complicada de comentar. She-Wolf, como se chamou originalmente teve 14 episódios, depois disso foram feitos mais seis episódios mas com o nome diferente, Love and Curses. Na série, a estudante Randi é transformada em lobisomem e parte em busca de uma cura, ajudada pelo professor de mitologia Ian Matheson.
Teen Wolf já teve vida em várias versões, temos o filme de 1985, o desenho animado de 1986 e a série atual de 2011. Na série, acompanhamos Scott, que após ser mordido por um lobisomem se vê entre lobos e caçadores. A mitologia da série cresceu e na segunda temporada outra criatura sobrenatural aparece, mas ela continua centrada nos lobisomens. Diferente das outras séries, nessa o protagonista só busca uma forma de se curar na primeira temporada, depois disso, quase nunca mais o ouvimos procurando essa cura.
Série original da NetFlix, tem como protagonista o cigano

Peter Rumancek que também é um lobisomem e Roman, ambos buscando descobrir sobre o assassinato de uma jovem garota, que aparentemente foi morta por uma criatura sobrenatural com modo de ataque muito parecido com o dos lobisomens. Também existem outras criaturas na série, ela teve 13 episódios e se destacou pela forma como o personagem Peter se transforma, com pedaço de pele caindo e outros detalhes bem nojentos. Uma renovação para a segunda temporada ainda é um mistério. [Atualizado] A série recebeu sua segunda temporada pelo Netflix.
Outras séries também tiveram lobisomens em seu leque de criaturas sobrenaturais, mas como não eram centralizadas nessas crituras, não as adicionei na lista. Séries como Dark Shadows que ganhou uma adaptação para o cinema com Johnny Depp, The Gates, Death Valley (série ao estilo documentário). Também temos lobisomens em Doctor Who no maravilhoso episódio Tooth and Claw. Buffy e Angel também tiveram lobisomens, assim como Supernatural.
Gostou? Não se esqueça de comentar e nos dar sua opinião. Esqueci de alguma série? Comente também.